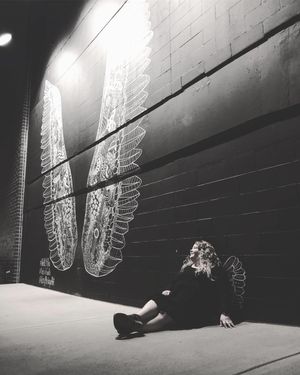 Bio
 Chelsea Rhodes was born on October 7, 1992, in Selmer, Tennessee. At an early age, Chelsea was blessed with a gift from God. This gift was the very thing that soothed her when she was sad, delighted her when she was happy, and made her the person she is today. The traditional country sound in Chelsea's voice is a combination of bluegrass, country, gospel, and blues.
  Chelsea's singing debut was at her second grade talent show. It was a sassy little curly-haired girl that belted out the song with incredible vocals and superior stage presence. Her love for music started while performing for several Relay for Life Hee-Haw shows. In addition, she was also a featured artist at the Tallahatchie River Festival in 2009 where she was an opening act for Eric Church. Since then, Chelsea has gone on to entertain at numerous venues across several states. Chelsea went on to pursue her love of music at Bethel University where she was a four year member of the Renaissance Bluegrass Band. During her tenure at Bethel University, she opened for Rhonda Vincent at the Dixie Carter Performing Arts Center, performed at MerleFest, and many other bluegrass shows across Tennessee, Arkansas, Missouri, Kentucky, and North Carolina. She graduated with a degree in Music Industries. She has won numerous vocal accolades including the 2022 Tennessee Music Awards Songwriter of the Year and Inspirational artist of the year, being nominated for Female Vocalist of the Year at the 2022 Josie Music Awards at the Grand Ole Opry, and also being a finalist at CMA contest where she was able to perform at the Ascend Amphitheater with Kelsea Ballerini.
  Her dream was to move to Nashville and pursue her music. She started writing songs during her high school years. In her spare time throughout college, she continued writing, and then after graduating college moved to Nashville. She released her first single titled "A Grandmother's Love" in 2016, and she is currently working on her first full EP. She has since released 4 other singles, "The River", "Weed, Wine, and Whiskey", "Heartbreak's on the Loose", and "Tough Boys". She is working on releasing her 6th single "Look At Her Go" very soon.